Superintendent's Corner
Dear Parents and Friends:
You may be aware that, immediately prior to the start of the school year, a teacher was asked to remove a Black Lives Matter sign she had posted outside a classroom. The request was a result of practices the district had drafted over the summer asking staff to avoid signage or symbols of any kind in classrooms and hallways that could be misinterpreted, potentially divide rather than unite, or lead community members and students to draw conclusions without the benefit of accurate information, relationship, and dialogue.
Last year, we worked hard at learning that healing happens through building relationships and ongoing dialogue rather than statements on clothing, displays, and/or signage. All of this must continue through a Christian lens within our broadly diverse community for the purpose of strengthening our ongoing commitment to stand against racism.
The sign being taken down created some questions and concerns from individuals within and outside of our school community relative to whether GRCS is the kind of school community parents desire for their children. Unfortunately, our request for the sign to be removed happened prior to school starting. Building administrators had intended to communicate the updated practices at scheduled staff meetings at each school before the first day with students but that did not occur. Instead, these meetings happened during the first two weeks of school. Ideally, it is our commitment to update all teachers and staff as practices change and to do so in a way where affected stakeholders learn about and may ask questions in order to understand the purpose of those changes.
I regret and I am very sorry for the sequence of events that occurred. Our inexact timing created an atmosphere of miscommunication and misunderstanding. With better sequencing, we would have provided better understanding of and context for the conversations that followed.
We continue our belief and commitment that Black lives do indeed matter. Grand Rapids Christian Schools remains dedicated to fostering a safe and healthy learning environment focused on the well-being of all the children in our care. Our board, faculty, and staff remain committed to strengthening an environment of love and acceptance of all students and to an accurate portrayal of the facts and context of the history of racism. We continue to work together and remain dedicated to the responsibilities in stewarding a Christian learning environment that instructs us to love one another as Christ loves us.
Moments like this provide an incredible opportunity for everyone to listen to and learn from each other. Over the past two weeks, I have had many personal conversations with parents and community members on this specific topic. Those conversations are meaningful, provide personal opportunities to listen as well as further explain all we have done and will continue to do, and cause further reflection on the importance of cultural competency and ways to strengthen our efforts going forward. We are committed to continued investment to develop the professional capacities of our staff, grow awareness and understanding in the minds of our students, and avoid practices that may be unintentionally counterproductive to accomplish our goal.
Grand Rapids Christian Schools cannot move forward when there is a lack of communication and when there are disagreements within our community because of misunderstandings. Our Strategic Plan and Portrait of a Graduate have established clear goals for teaching our students cultural competency, communication, collaboration, and seeking justice as disciples of Christ. Removing all signs from our campuses is not an attempt to silence any voices. On the contrary, it is done to keep communication open and enable us to continue to pursue cultural competence and being justice seekers as we work together to prepare all students to be effective servants of Christ in contemporary society.
In closing, we will work harder to communicate with clarity. Our work will continue to include listening to others and researching and implementing best instructional practices accomplished through the coordinated work of GRCS' Cultural Competence and Education Committees.
Thank you for the opportunity to serve your children as we seek to achieve our mission.
Sincerely,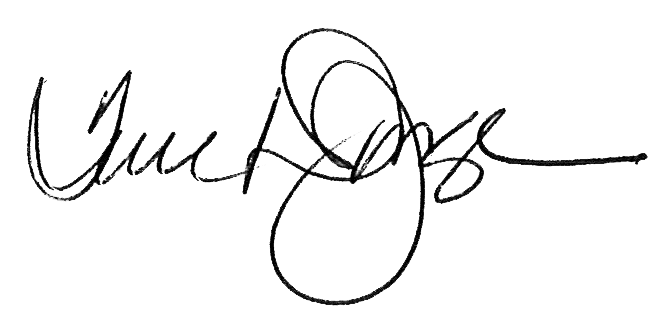 Tom DeJonge
Superintendent, Grand Rapids Christian Schools
Past Superintendent's Corner Updates