Celebrating 2020-2021, Anticipating 2021-2022
May 27, 2021
Dear Grand Rapids Christian Schools Parents,
It was 11:00 pm on Thursday, March 12, 2020, when Governor Whitmer went live on the airwaves to announce that, out of an abundance of caution, K-12 schools would close for three weeks. We didn't realize at the time that it would set us up for over a year of challenges, obstacles, hurdles, and victories! The 15 months since have brought changes to our everyday lives that we had previously never imagined. They have also taught us that we are capable of adapting and thriving when we fully rely on our God who holds all things together.
As we end the 2020-2021 school year, we have much for which to be grateful. We have COVID success stories!
Faculty and staff spent countless hours drafting and implementing a reopening plan that allowed our students to learn in-person, safely.
Students and staff who adapted to wearing masks, sanitizing hands, and social distancing, which resulted in a total positive case count (students and staff combined) for the entire year of less than 6% of our school community.
179 days of in-person learning at our elementary and middle school campuses with only three weeks less than that at Grand Rapids Christian High School.
136 8th graders celebrated the completion of their PS-8 schooling, prepared to begin their high school experience.
207 seniors became new alumni of GRCHS following their graduation at Eagles Stadium surrounded by family and friends.
As we look ahead to 2021-2022, we have two important updates to share with you.
First, with Michigan's mask order set to end on July 1, 2021, we are looking forward to the start of the new school year without masks and the many restrictions we were required to maintain over the past year. That is something to which we have each looked forward, for which we can be grateful, and about which we may be excited! As we have done throughout the pandemic, we will continue to follow the guidance of the Michigan Department of Health and Human Services and CDC. Following a meeting with the Kent County Health Department on Wednesday, we remain optimistic that reinstated mandates will not be issued this fall.
Second, we have learned a lot about the use and implementation of alternative instructional methods since March 2020. As we have communicated over the course of the year, Grand Rapids Christian Schools believes students learn best in school. For that reason, we are not planning on offering a virtual learning option in 2021-2022 for preschool through high school. We will continue to utilize technology and alternative learning tools under special circumstances when a student must miss school due to extended illness or quarantine restrictions. Principals will work with parents to create a plan that makes sense for the age and level of the students on a case-by-case basis.
So as we say "Goodbye" to masks, plexiglass dividers, daily health screeners, and swivel cameras and look ahead with anticipation to a far more normal 2021-2022, please take time as a family to reflect on the last year.
What are your COVID success stories? What accomplishments can you celebrate? What are you grateful for and what have you learned that you will take with you as you look ahead?
Share them with us and with your friends. Let's celebrate together all the ways God has richly blessed our students and our Grand Rapids Christian Schools community over the last year, and how He has indeed held all things together.
Thank you for your prayers, support, and many notes of encouragement over the last year. Your children are your and our precious gifts from God, and we are forever grateful to you for entrusting them to our care. Today and throughout the summer season, enjoy the wonder, relaxation, and fun Michigan offers. We look forward to welcoming you back to school on August 18.
Sincerely,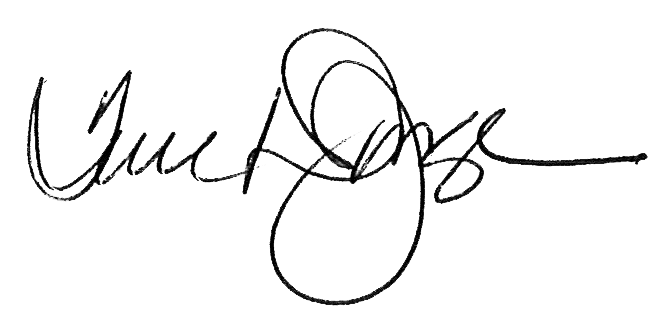 Tom DeJonge
Superintendent, Grand Rapids Christian Schools